How Lighting Control Boosts Every Area of Your Home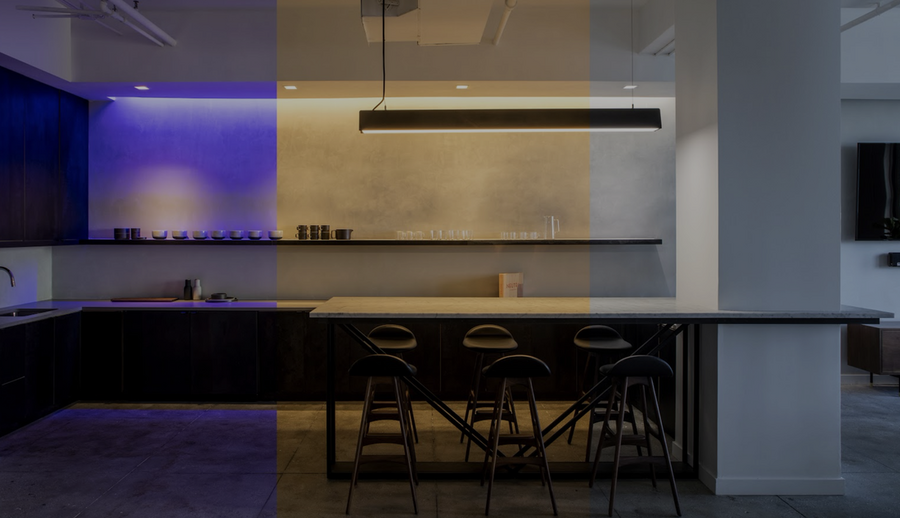 Create the Perfect Environment No Matter Where You Are!
When it comes to creating a comfortable and inviting living space, lighting plays a vital role. The right lighting can evoke specific moods, highlight architectural features, and enhance the overall aesthetics and ambiance of your home. This is where lighting control systems step in, offering a convenient and versatile solution to take your home's lighting to the next level. By seamlessly integrating technology and design, lighting control allows you to personalize and optimize the lighting experience in different areas of your home.
Take a look at our blog to discover how our unique solutions can completely transform the way you enjoy every area in your Park City, UT, home.
SEE ALSO: Enhance Your Living Spaces with Home Lighting Automation
Living Room
The living room is a space where versatility is key, as you use it to entertain guests, relax, and even enjoy movie nights with your loved ones. With lighting control, you can create different lighting scenes to suit each occasion. Are you hosting a cocktail party for your friends? Set up a "party scene" that bathes your spaces in colorful lights to create a nightclub environment! Are you planning on having a relaxing evening instead? Dim the lights to a soft amber tone that makes your spaces cozier! 
Additionally, accent lighting helps highlight architectural features or artwork, adding a touch of elegance to your living room. Want to enhance your interior design even more? Incorporate Ketra lighting solutions that allow you to tune individual colors and make your entire décor pop!
Kitchen
The kitchen is usually the busiest area of any household. Whether you are making dinner, having a cup of coffee, or helping the kids with their math homework, having the proper illumination is crucial. Integrating task lighting fixtures and our innovative lighting control systems can make your cooking experience safer and more enjoyable. Lighting control allows you to adjust the brightness and color temperature to ensure optimal visibility while preparing meals and an inviting environment when it's time to sit down for dinner. 
In addition, our team can help you incorporate occupancy sensors that turn off the lights when the kitchen is unoccupied, promoting energy efficiency and keeping your home eco-friendly. Did you leave the lights on this morning as you rushed through the door? No worries, our solutions got you covered!
Bedroom
No matter how enjoyable the different areas of your home might be, there's no place like your bedroom to wind down and get some rest. Creating a tranquil environment in the bedroom is paramount to enjoying a good night's sleep. Lighting control systems can simulate natural daylight patterns, which regulate your circadian rhythm, promoting relaxation and better sleep. Additionally, your lighting control system allows you to program a "morning scene" that gradually illuminates your room to gently wake you up and prepare you for the day ahead.
At Real Tech, we want to help you enjoy every area of your home to the fullest. Contact us today to find out how we can boost your living experience with our solutions!